Color Wheel Die-Cut Place Cards - 8 Per Package
In stock and ready to ship within 2 business days.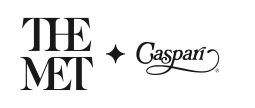 Caspari place cards feature an assortment of beautiful designs and colors that coordinate with our napkins, plates, and tabletop décor. A die-cut or classic folded place card adds the final touch to each place setting on a beautifully set table. They are perfect for creating name cards for guest's seats as well as labeling appetizers and entrees on the buffet or table. Each is printed on quality cardstock paper and features an eye-catching foil accents and a die-cut design.
Designed with beautiful Caspari artwork and foil accents to coordinate with our tabletop collections.
Printed on high-quality cardstock with die-cut design.
Includes 8 Die-Cut Place Cards
Approximately 3.5" x 2.25" Cards
| | |
| --- | --- |
| Product Type: | Place Cards |
| Product SKU: | 92902P |
| Product UPC: | 0025096960212 |
| Collection Name: | Color Wheel |
| Quantity Included: | 8 Per Package |
| Material: | Cardstock Paper |
| Product Dimensions: | Approximately 3.5" x 2.25" Cards |
| Country of Origin: | Switzerland, United States |
| Artist or Collection: | The Metropolitan Museum of Art, New York |
| Artist or Collection Biography: | The Metropolitan Museum of Art presents over 5,000 years of art from around the world for everyone to experience and enjoy. Since its founding in 1870, The Met has always aspired to be more than a treasury of rare and beautiful objects. Every day, art comes alive in the Museum's galleries and through its exhibitions and events, revealing new ideas and unexpected connections across time and across cultures. The Metropolitan Museum of Art collects, studies, conserves, and presents significant works of art across all times and cultures in order to connect people to creativity, knowledge, and ideas. |