Sprigged Silk Assorted Boxed Note Cards - 8 Note Cards & 8 Envelopes
In stock and ready to ship within 2 business days.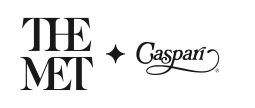 A stationery piece for any occasion, Caspari boxed note cards are a perfect staple for the home and office. Recipients of your notes will be greeted by stunning licensed artwork from artist and museums around the world. Our note cards are printed in on high-quality cardstock by a respected printing facility in Switzerland. It is one of the only printers in the world with the ability to gold bronze. Gold bronzing is a unique printing technique used by our Swiss printer that adds metallic details by dusting each card with a golden powder to create the shimmering accents that grace many of our cards. Inside, the notecards are blank, leaving you with room to write any sentiment for any occasion from a simple "thank you" to a short letter. The assortment of cards arrives in a gold foil box, making them perfect for gift giving. Contains 8 note cards and 8 coordinating envelopes.
Printed on heavyweight cardstock paper and boxed in a gold foil container for easy & elegant gifting.
Our Swiss printer, Graphische Anstalt J.E Wolfensberger AG, is an FSC-certified printer.
8 Cards and 8 Envelopes per Package
Approximately 4" x 6"
| | |
| --- | --- |
| Product Type: | Boxed Note Cards |
| Product SKU: | 92604.46 |
| Product UPC: | 0025096960731 |
| Collection Name: | Sprigged Silk |
| Quantity Included: | 8 Note Cards & 8 Envelopes |
| Material: | Cardstock Paper |
| Product Dimensions: | Approximately 4" x 6" |
| Country of Origin: | Switzerland |
| Artist or Collection: | The Metropolitan Museum of Art, New York |
| Artist or Collection Biography: | The Metropolitan Museum of Art presents over 5,000 years of art from around the world for everyone to experience and enjoy. Since its founding in 1870, The Met has always aspired to be more than a treasury of rare and beautiful objects. Every day, art comes alive in the Museum's galleries and through its exhibitions and events, revealing new ideas and unexpected connections across time and across cultures. The Metropolitan Museum of Art collects, studies, conserves, and presents significant works of art across all times and cultures in order to connect people to creativity, knowledge, and ideas. |
Beautiful designs
Gorgeous - I am looking forward to sharing these with friends.